Consultancy, Tools and Services for enabling Decisions affecting the Cost, Performance and Readiness of System Support
Providers of the world-renowned TFD Supportability Workbench
Tools and techniques for use by system Designers, Owners,  Operators, Manufacturers, Maintainers, and Suppliers in the planning, implementation and control of logistic support
"Are you the planner, provider, buyer, designer, owner, operator or maintainer of a complex equipment system or fleet?"​
"Are you responsible for making decisions, or contributing to decisions, that might impact the support, cost or logistics performance of that system?"
If the answer to these questions is "Yes", then TFD is here to help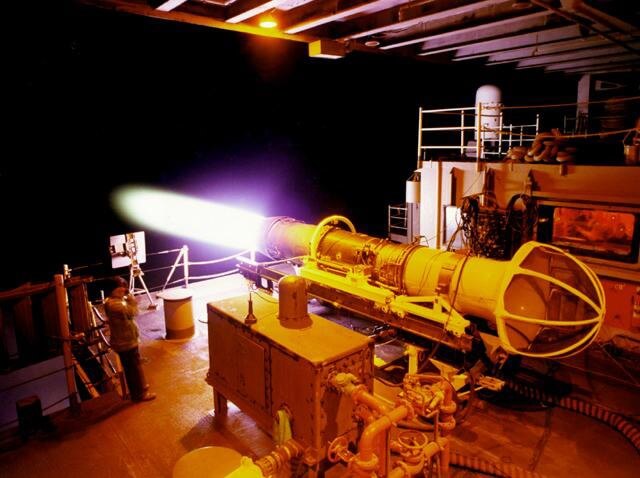 The support solutions for many of today's modern systems are becoming increasingly complex. Often geographically dispersed and adapted to meet individual user needs, their cost and performance will be affected by the interaction of large numbers of factors, many of which are not always immediately apparent. The use of traditional methods for costing, estimating, optimizing resource,s and evaluating options for such complexity is difficult and inherently risky.
​With over 40 years of experience in the development of analytical methods and software decision support tools, TFD is recognized as a world leader in the delivery of tools, services, and advice that enable our Customers to make logistics support decisions.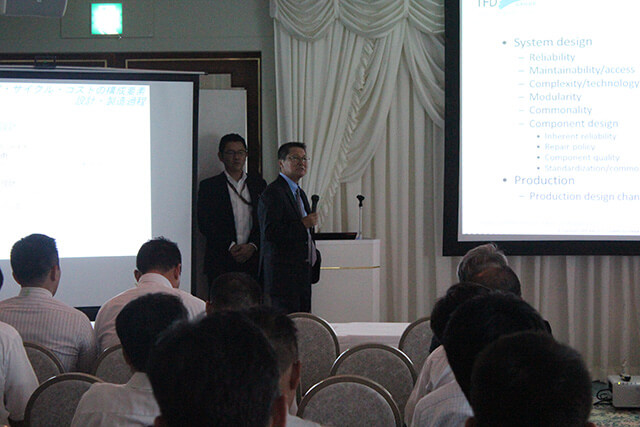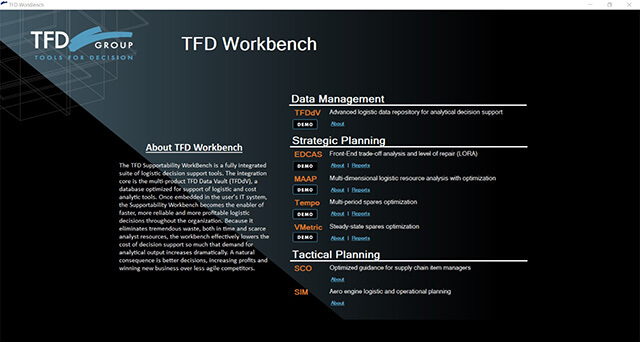 ​The keys to unlocking the solution to your support analysis problems are contained within the TFD Supportability Workbench; a comprehensive set of tools that have been developed specifically to meet your needs.

The Trusted Name in Logistics Decision Making

Your Supportability Teammate